Railings & Canopies
Total Waterproofing uses aluminum for walkway railing installation. We also supply and install glass railings, gates, staircase railings, canopies, roofs over decks, aluminum roofing, glass roofing, and clear glass depending on the customers' preference.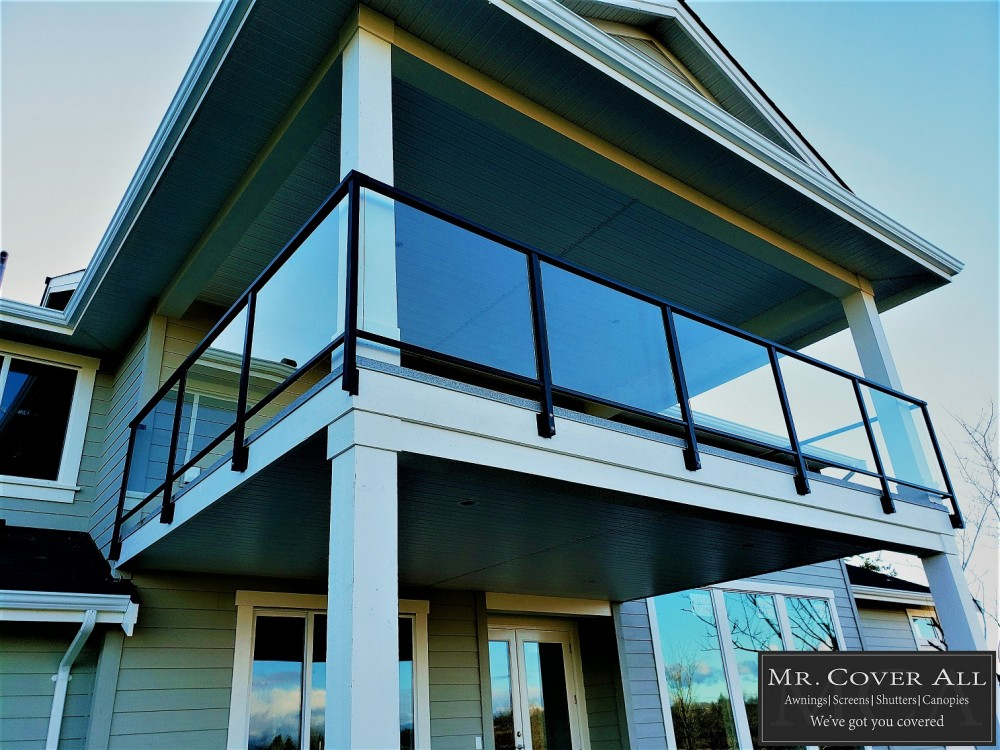 For the last 23 years, we have renovated, waterproofed, and completed railing installation jobs for more than 10,000 homes and decks around the Lower Mainland. We have enough experience that we've seen all the problems and issues can arise so we make sure they are addressed so they will not happen again.
Total Waterproofing only carries top-line products from some of the best companies in the industry right now. Our team has been trained properly on all installations for your home and deck.
Here are some of the most important details on installing railings properly:
At Total Waterproofing all railings are installed face-mounted
We make sure to use only stainless steel screws
Before we screw the railing in, every screw will have silicon applied before screwing the railing into the face board
All our crew at Total Waterproofing are trained to work with railings or canopies doing a double inspection to make sure all the screws are installed correctly and tight
We know installing railing is a big responsibility and that's why all our railing installers are obligated to check all the screws and fittings twice one by one. In some situations, we have to install something on top of the vinyl to make sure it's sealed properly and lift the floor a minimum of one inch or more.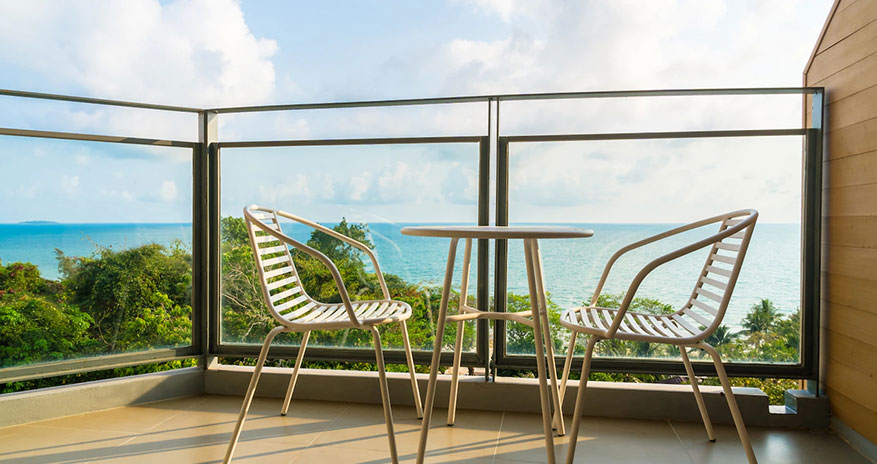 The reason we pay so much attention to the details is that we know people's lives depend on the railing. This way when we complete the job, we can guarantee the deck will be safe for many years to come. If you have questions about something we may not have covered, please call us or feel free to go to our contact page and fill out the form.
All products and installations are approved by the BC Building Code. We are very proud to be serving the beautiful British Columbia area for the past 23 years.